Garden Sheds Adelaide Maintenance Advice: 3 Essential Tips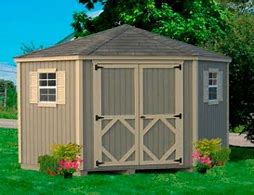 A garden shed is a vital structure to have for gardening. Not only does it provide an aesthetic boost to your garden area, but it also houses all your garden tools, equipment and materials. It makes sure that all your gardening essentials are found in one convenient storage location. However, while it may be sturdy and durable, garden sheds Adelaide tend to become weak and worn out once you fail to address its maintenance needs. Yes, garden sheds also need your tender loving care. To make sure that your garden shed will serve you longer, here are three maintenance tips that you should follow:
Tip #1: Ensure Nothing is Left Touching the Building
Don't place your garden shed near trees, or any other outdoor feature. Cut down any excess trees or shrubs that may be surrounding your shed. These trees tend to prevent airflow, making it harder for timber to dry out between rain showers.  The moisture that's stuck in the timber material of your garden shed will weaken its structure. To make matters worse, overhanging branches can easily damage the roof of shingles during high winds. The ideal spot to place your garden shed is in an open space where it's far away from any obstruction.
Tip #2: Use the Best Garden Shed Timber Treatment
An exposed timber will succumb to the outdoor elements right away. That's why you must treat your wood with a protective coating. With treated lumber, your shed is prepared for any season and can withstand the outdoor elements better. Also, make sure that the wood treatment you use is pest resistant. That way, it can prevent pests from munching on your garden shed.
Tip #3: Check the Roof of Your Shed
Like a standard home, the roof is one of the most important parts of garden sheds Adelaide. If you have wobbly shingles, felt or flashing, their chances of surviving during high winds is going to below. That's why you should check your garden shed roof from time to time and repair any small issues to make sure that it's in excellent condition all the time. Making minor repairs will also ensure that any little problem won't escalate and cause more significant and expensive repairs.
By following these three tips, your garden shed will last longer and will serve you better. For more useful tips about garden sheds Adelaide, subscribe to our blog page.