Where Do Tiled Floors Work Best?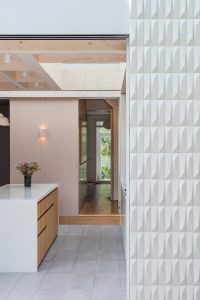 Tiled floors are some of the most artistic ideas brought to life by the construction sector. These flooring enhancements can transform a dull room into one that's full of life and aesthetics. If you're looking into aesthetic improvements to your home, consult with experts in floor tiles & installation Adelaide.
Tiles are the top choice for bathroom walls, but the material has also found its way into the heart of flooring projects. What are other places in the house suitable to receive a tiled treatment?
Kitchen
The kitchen is a wonderful place to install tiles in. You can place on the countertop and the floor with matching colours. There are different patterns to choose from, depending on your taste in interior designing.
Bathroom
An entire bathroom with tiles is one of the latest trends in the tile segment. The secret is to make sure the colours you choose are within a single palette. For example, ask your floor tiles & installation Adelaide expert to provide samples on blue shades that include turquoise, indigo, and the likes.
Once you've chosen the colours, stick with a particular pattern that will not mess up the overall style of your tiled floors and walls. If you want to make the bathroom look bigger, go for lighter hues since light shades create an illusion of more extensive space.
Walk-in Closet
If you have a walk-in closet, tiles will make for a grandiose view. Most walk-in closets are white or dirty white. To bring life to your clothes and bags room, pick colourful tiles. You can also ask your contractor to follow a particular design, such as the view of a beach and its shore.
Creating a striking look for your closet's flooring will take time. However, expert tile installers received ample training to create an intricate look made from small pieces of tiles.
Bedroom
Some tile types are suitable for bedrooms. These are the non-glossy types made from non-slip materials. As with other tiled floors, you can opt for detailed designs. For bedrooms, bigger slabs are recommended, especially if you are a minimalist.
The options are endless when you choose tiled floors. Whether you're a minimalist or a homeowner who prefers a lot of colours, you can explore the various designs offered by tile installers. You can even have tiles as an overlay for your tables!
Before meeting with your tile installer, make a list of the preferences you have for the palettes, designs, patterns, and other aspects of the project. If you have questions, don't hesitate to ask your contractor. Consult with an expert today and turn your flooring into a masterpiece!