Welcome to Colour Earth Design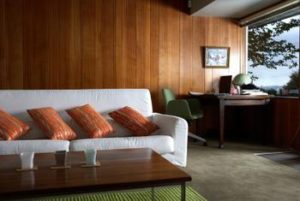 We are designers and manufacturers of custom made iron work and wrought iron Balustrading for stairs, void balcony, external balcony and Juliet balcony's, Wrought Iron Fencing and Wrought Iron Gates. Our work spans over many suburbs including, Brighton, Sandringham, Strathmore, Essendon, Black Rock, Werribee, Sunshine and more.
We are not limited to certain areas. We will and have serviced remote locations throughout Victoria.
Specialist wrought iron product design and creators
At Colour Earth Design Australia, we will hand-make custom wrought iron products from solid iron bar to suit your taste, budget and needs. Wrought iron specialists Riggo Borg and Jeff Fenech, together with you, will design and create your ideal wrought iron product – whatever the design. We can make internal and external balstrading (straight or curved) gates and fences, beds, tables, chandeliers, wall lights and fittings to suit your home or shop. There are no limits to our design capabilities. We enjoy designing new patterns such as Classic, Art Deco, Art Nouveau, Gothic and more.
What you get:
Bring us your idea or design or let us create something that best suits you. You will receive an obligation free quote and sketch of your design to show you what the finished product will look like. However, to stop copycat designers, we will not give out, fax or e-mail the design until a contract is signed. This will keep your design exclusive and keep our administrative costs down.
What happens next?
When your design is drawn up, the basic framework will be done on site. Every care is taken to ensure the product is fitted perfectly and that there is no damage to walls and timber stairs cases. The design fill-in pattern will be done at our workshop. However, we encourage you to come and see its progress and make any changes you think might be required.
Painting it:
We paint all our work before installing it. The best quality enamel paints are used to give the finished product that traditional wrought iron look. You can choose a single coat or two coats, which will give it an aged-look and feel.
What about outdoor work?
All external work is hot dipped galvanized before painting to further prevent rusting over time. Our work has been published in various publications, including The Age's homemaker magazine, Domain. Our clients span from the exclusive homes of Melbourne's leafy east, to art studios and modern hairdressing salons.